Dear Celestial Ones,
When I was brainstorming about how the Celestial Marketing Academy would work, I was struck with a thought that, at the time, I didn't know how to implement.
On the notebook paper where I was writing down my ideas, I jotted down "financial aid." I am not aware of any private marketing academies or business schools that offer financial aid to students – and I wondered how I could change that with my Academy.
Here's what I know for sure: There are many entrepreneurs out there who need help understanding how to market their businesses – but can't afford this help because they are not seeing any profit yet. Talk about a Catch 22, right?
That's why the tuition to the Celestial Marketing Academy is priced how it is – only $510 for a six-month program. This is about 13% of what other marketing academies charge.
Despite this low tuition, the Celestial Marketing Academy is still out of the reach for some entrepreneurs. And I know what that is like. It's a frustrating place to be in, and many entrepreneurs throw in the towel at this point. How heartbreaking to have a dream that you can't fulfill because you don't know how to market effectively (something that can be taught and learned!).
To help these needy entrepreneurs, I want to create 10 full-tuition scholarships to the Celestial Marketing Academy, and this is where I need your help! Please consider making a donation to my scholarship fund through my GoFundMe campaign. I would be eternally grateful for your philanthropy – and you will change the lives of entrepreneurs who have a purpose to share with the world.
Ready to get started? Click on the purple donate button below: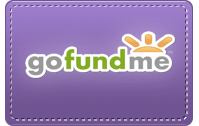 One more thing – whether you donate or not – could you please share my GoFundMe page with your Facebook friends and Twitter followers? It takes a village to raise money. Just head over to this webpage and you'll find the share buttons under my video: http://www.gofundme.com/CelestialHelp
You are the best! Thank you for your time and consideration. I can't wait to change the world with you.
All my love,
Jill =)